The video streaming app market has greatly changed the perception of how visual media is perceived by consumers. The switch that users have made to digital from traditional media is the one that has moved to mobile and created a category that is now accepted by millions of users around the world.
Demand for video streaming apps
The Video streaming app market has emerged as one of the leading online modes of watching videos.
The fact that consumers can now see everything from their favorite shows to live sports on their mobile devices has expanded and broadened interest for the app category beyond 18 to 35 years of geographical boundaries and age range.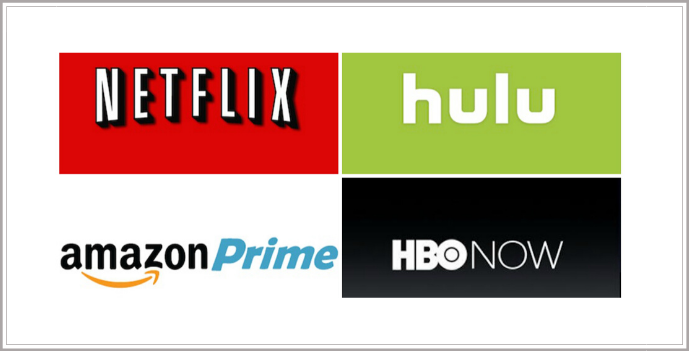 Brands like Netflix and Hulu etc have introduced an app category that has now grown to more than fifty different brands, all-seeing revenue growth of over 40 percent growth - a sum expected to reach US$ 73.90 trillion by 2024 in the demand video industry.
Seeing the rise in customer demand that the video streaming industry has seen for itself, in the past few years, a number of brands have joined the market, but there are only a chosen few brands that have emerged as the top leaders.

Now that you've seen the pace at which the industry is and the players that define the video streaming app industry let's switch to the segment where we're thinking about how you, as a company, need to enter the market- the answer to' How to build a video app.'
Your path to creating on-demand video streaming apps will begin with knowing what all of the features should be.
Must-have features of Netflix video streaming app


This is a no-brainer feature. The app should have a user profile to give users the option to control their whole device- payment, the content they want to watch, recommendations related to the content they've watched, and an opportunity to show details of their plan.
If you also intend to add multiple screens to the app, each user has a separate section.
Portfolio of Age and Category Wise Content
Video streaming apps to be popular and widely embraced by the millions of users who resort to their entertainment needs to have a video platform like Amazon Prime or Netflix, the video library should also be made up of a variety of content categories combining categories with News and Live shows.
Another feature of your video streaming application needs to have should be Watchlist. It is a section where users add programs they would like to see next. You can incorporate notification systems to make them come to the screen, which would remind users to be watching the series.
An Explore or Search option in the video streaming app is a must-have. The alternative should be designed in such a way as to be available to all age groups. Seek also to have as many genre options as possible in the drop-down search menu.
Social things and features are what can make your app shareable and get it to reach the target of daily active users you need to set for it.
The users should have an option to share the content they view on their social media platforms. Getting an option to log in to social media will also make the onboarding process much easier.
You will need to broaden the user language beyond English in order to reach greater audiences and grow your company beyond the geographic boundaries of where your product is located. App Localization is considered to lift the conversion rate of apps and websites to more than 200 percent.
With the aid of Wifi, you can also option the offer to view the video in your app on other screens such as TV or Laptop. This function is implemented in two ways. Let's look at both of them.
Google Cast SDK- The SDK, which has become an important part of how to make android video streaming apps built to build Chromecast HDMI dongle support devices

The option allows developers to expand their iOS, Android, or even Chrome applications to stream audio and video content to a TV set, with the device becoming a remote control to handle playback.
Second, the screen mirroring function is allowed with AirPlay- an alternative to Google Cast, which only works with Apple TV and the iOS devices attached.
Netflix Monetization Model
Video apps like Netflix and Hulu work primarily on a monetization-based subscription model. They offer different plans for users with different amounts depending on the number of users who would watch the video quality app, such as Standard Definition, High Definition, and Ultra High Definition.
Regardless of the monetization model, almost all of the brands in Video on Demand hold their customers free for the first month. Want to enter the biggest on-demand video streaming platform league like Netflix and Hulu and produce trillion-dollar revenue? Let's see how much that would cost you.
Netflix costs including Mobile App Creation
Estimating the development of video-on-demand video streaming services such as Hulu or Netflix costs comes down to several factors - the number of features you add to the app, the number of channels on which the app will function, and, lastly, the geographic location from which you partnered.
You can split the development process into three parts Light-User registration, payment gateway, video gallery, social media integration, basic video player, search, and settings, depending on the number of features you have.
Medium- Light version features + venue, subtitles, advanced video player complex- together with the above features- user profiles, and friend search capability.

The other factor affecting Netflix, such as the cost of developing live streaming apps is the number of channels on which the service will operate.

Costs will increase in ascending order when you switch from one platform to both Android and iOS, either Android or iOS, and then be higher when you add the Internet to the mix. The final factor is the geographic location from which your partnered mobile app development is based.
The average cost of developing mobile apps per hour is variable from East to West. While the average hourly rate would range from $80 to $200 in the western nation like the USA or Australia, in Eastern nations like India, the wage would be around $25 to $80 everywhere.