Remember the video posted back in May 2018 by Socialstiche Partij Anders of Belgium? The one where Donald Trump criticized Belgium for participating in the Paris Climate Accord. Or the one where Trump was a part of the popular series Breaking Bad?
These kinds of videos hit the Internet every now and then. They amuse users in a way that has never been expected before, with everyone believing those popular faces themselves have posed for those videos. This technique creates an almost-real video, however, using the power of human-image synthesis AI, i.e. Deepfake is expected to take a more sinister turn in the future.
Making a change from entertaining viewers and giving special effects in Hollywood movies is expected to be used for cybercrime and political scandals. In fact, cybersecurity experts have sensed that such videos will be employed at some point during the 2020 Election. This will have an adverse impact on the opinion of the public and may result in some ethnic violence. That's it.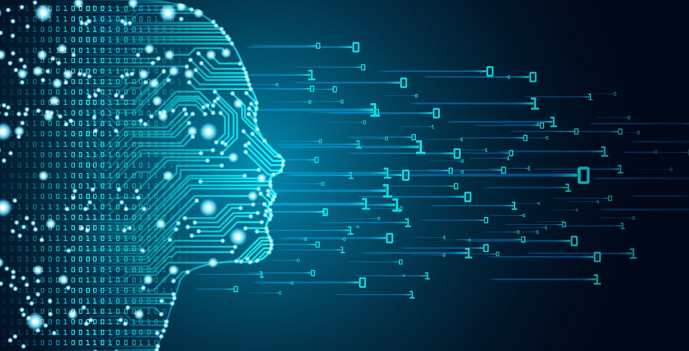 In the tech world, this generated an urgency to find a way to combat these deep-faced videos. Various tech experts have already begun researching every possible way to fight back these videos; the one created to give a realistic look using the latest technologies such as Artificial Intelligence. And guess what, Blockchain is one technology that has come up as the appropriate solution.
According to the tech experts, technology has all the ingredients like consistency, immutability, and decentralization that can help to differentiate between a real and a fake video. And finally, its effect is lower.
When it comes to the deep fake field, emerging technologies such as Blockchain will come into the forefront to provide some level of security, acceptance, and validation, "said Kevin Gannon, PwC tech blockchain leader, and architect solutions. He added," Blockchain has traditionally been proclaimed as a play of visibility and transparency, where once something is one, the' who' and' when' becomes evident. Yet, it could go on! If a person with a digital identity tries to do something, they may be asked to prove their identity before they can access it. Let's use one example to simplify it.

Suppose a video is coming onto the market. Since all data is stored on Blockchain that is governed by consensus algorithms, you will be able to access the file's hashcode and compare it to the one recently published. If the comparison result is not true, then it will make it clear that the video is fake.
Moreover, since proper smart contracts are written for each transaction, intruders will find it harder to secretly steal somebody's information and make a deep-faced picture. Therefore, the technology will help differentiate between actual and' nearly real' images and will resolve the likely negative effects.
This platform allows people to create challenges and to encourage others to complete it for real money in return. Others are recording and sharing their videos on the platform which others then like and share. The one which receives the highest traction earns money.
The algorithms of the platform crawl every profile here and search for any drastic change. This could be anything like a person who is now betting for $10,000 making $3 challenges or some odd pattern of app use.
Eristica also uses the YouTube and Instagram algorithm to find the copyright content from both the audio and video files. We also use a third-party search algorithm to split the video files into several frames and use the' image search' method to search for their source file.




In addition, the validity of the user and content is checked every time he interacts with the Eristica community, through a manual moderation process. The platform thus relies on Blockchain and Artificial Intelligence's combined potential to detect and combat deep-faced videos.
This, however, is not the end. It is expected that the dual technologies will penetrate numerous other industry verticals such as Finance and Advertising to ensure that the deep-fake strategy is not used to steal money or other illegal activities. And, of course, to guarantee that no fake video or marketing stunt will impact the 2020 elections.