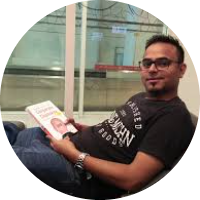 With 10+ years of experience in leadership, research across the different industry verticals, Anil has helped several entrepreneurs to shape their idea into reality in the era of digitization.

He is an innovative geek who has an interest in nextGen technologies such as AI/ML, Blockchain, and Data Science. He has built computational models for various applications including Banking Software, Farming Software, Power Grid Systems, and helped in launching several startup MVPs.

He writes about different technologies in his free time. His favorite research areas are Cyber Security, Mobility Technology, Cloud Computing, Big Data etc.
We use cookies on our website. By continuing to use this website, you agree to our cookie policy I Agree