As the name indicates, a Robo advisor is a type of automated investment management service that needs little or no human interaction at first contact with the client. Usually, you open your robotic account and provide necessary information about your investments via an online questionnaire.
Robo consultants will then crunch the details you provide to create a diversified investment portfolio. When funds are invested, this software can automatically balance your portfolio- that is, change the investment required to attain your portfolio allocation.
Know-How Robo Consultants performs
The first thing in working with the Robo-advisor is to determine the investor client's correct allocation of assets and particular investment decisions. To start this process, the customer usually completes a risk tolerance questionnaire or similar form, which requires the customer to answer questions regarding their individual financial goals and risk tolerance.

The most commonly used investment method for Robo-consulting services is the Exchange-Trade Funds (ETF). In the Robo consultant method, certain forms of investment security, including inventories, shares, mutual funds, future securities, and real estate, may also be used. After selecting and allocating initial investments, the Robo advisor's software will be regularly adjusted over time.
The majority of Robo-consultants divide their portfolios also by risk. Thus, you are provided with a collection of investments that meet your criteria, based on your level of risk, ranging from aggressive to conservative.
Algorithms used by Robo Advisors
Robo-Advisors are using algorithms like the Modern Portfolio Theory, which initially supported the traditional advisory group, which used automated investment strategies based on portfolio management algorithms.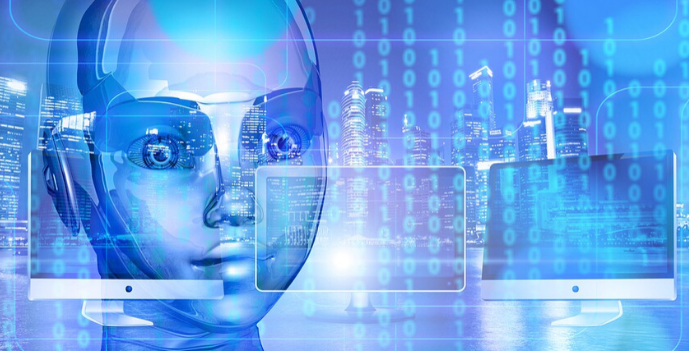 Advanced Robo consultants use machine learning / AI techniques to develop their algorithms and import output continuously, but until now, such providers are rare. However, as technology progresses, the product may be further evolved and used more often.
Key benefits using a Robo Consultant in 2020
Using it will help you avoid making mistakes. Often it is reported that one of the main reasons investors get poor results is because of their behavior. Investors make strategic decisions at the highs and lows of the economy based on good feelings. This technology does not allow that kind of mistake.
It is possible to automate the process thoroughly. When you open your account, the Robo consultant program is in charge of the investment process. You don't have to be worried about making adjustments in your product portfolio or spending more or less in a given market field. You don't even have the businesses to sign in and place.

Consulting firms usually require higher expenses and costs, much higher than those paid by consultants. You don't have to be worried about making a recommendation from a broker or another financial seller that isn't in your best interest.
The risks of using Robo Consultants
Finite Communication MethodsAnd Hours
Most Robo consultants have email, email, and chatbox only for communication. Others have reduced phone-service hours. There are a variety of Robo consultants not available during the weekends. This can be a problem because you are working throughout the week and investing on weekends.
No face-to-face meetings
If you are someone who wants a financial consultant, then most Robo consultants don't belong to you. The Robo has no office in which a customer goes directly to speak to the contractor. That sort of personal contact is confined to the traditional financial advisory models.
They are Not Financial Managers
One of the issues that bother me about some Robo advisors is that they're positioning themselves as a financial planner substitute. The majority of Robo advisors are as good as the best financial planners in terms of portfolio design and are actually better than most purely due to their lower costs. Creating portfolios is a prod in itself.

And even more than a human-based financial planner. An excellent financial planner knows you personally and helps you create a plan that uses all the business tools that are available to achieve your specific personal objectives. Financial planners aren't independent advisers. The technologies may come, but they are, for the moment, merely a tool for applying and managing the portfolio.
It does not guarantee success
This is true for any project, so it's not a blow to the Robo advisors directly. Nevertheless, some advertisements may make it feel like it offers an absolute return, which is not the case. Robo consultants are open to all of the threats that you may face. Our performances are fantastic at times. Often, you're going to lose money. That is just the way it is.
They cost more than other all-in-one funds
Robo advisors are relatively low-cost, but they still require more than the lowest all-in cost- one available fund.
Worse, on the other hand, it charges 0.24 percent for its basic management fee and pays for the underlying assets, which for most portfolios, will be about 0.11 percent. This is a total cost of about 0.36 percent per year. There's no significant difference between these two and Betterment is still much cheaper even with its management fee than most other investments.
Can I use a Robo-Consultant?
If you want to evaluate low-cost investment management and want to obliterate yourself from portfolio management, then looking at a Robo advisor makes sense. Check out our Fusion Informatics Financial Robo Advisor Services, which will help you make trading more straightforward and more difficult.