The year 2020 marks the start of a new decade and on the technology sector, much will evolve. Whether it's websites, mobile apps, business applications, or any other type of custom software, you'll likely see new things everywhere. The key to moving forward is to keep pace with these developments because early adopters will definitely do so and also secure an advantage.
In fact, failure to do so can have a negative impact, given the growing market competition and customers' expectations. Speaking specifically about the development landscape of the iOS app, there are several trends that should make it big this year and beyond. While some of these have been around for a few years, others will for the first time come to the forefront.
Technology patterns and trends 2020 and beyond
Apple has released the Swift 5 programming language, which together with binary compatibility has a robust Application Binary Interface (ABI). Also, Swift libraries will now be compatible with current and future iOS, macOS, Portable OS, and TVOS models. With this, apps will be smaller and easier to build because developers will no longer need to include such libraries.
AR and VR will turn applications
The revolutionary AR and VR technologies will no longer be limited to video and gaming experiences. They will have a bigger impact on future iOS apps, with the growing acceptance of features focused on AR and VR in them. Apple has ArKit, specifically tailored to build standalone iOS-integrated AR-apps.
Cloud technology is actually not new for many individuals but has gained acclaim for the ample opportunities and benefits it offers over the years. It serves as a trusted data storage platform that you can access smoothly, securely, and quickly whenever you want. In 2020, there will be a higher demand for cloud-based iOS apps because they help companies increase productivity and employee collaboration.

In fact, this technology has the potential to improve the smart device's internal memory. At the same time, with substantial cost-saving, every ios app developer can leverage the cloud platform for quicker and simplified creation of software.
Apple's Core Machine Learning has gained a lot of popularity and recognition for its ability to make smart apps across different Apple devices. Indeed, the Siri you interact with and the camera you use to click are responsive apps that integrate with CoreML. This framework enables Machine Learning to develop apps that will become standard for developers.
Wearables and IoT will see a boom
In IoT's ability to transform connectivity as it interconnects mechanical, physical, and computing devices and enables them to share data and information seamlessly. Such applications, combined with wearable devices, will empower companies and open up new growth opportunities for them.
As a result, every iPhone app development company is expected to experience a booming market for wearable and IoT applications. Apple's HomeKit is an application that officially comes forward as apt for these apps to be developed.
Apple Pay will drive portable trade
The booming growth of e-commerce and online banking has made online payments more important than ever. Mobile use has widespread adoption as consumers are no longer interested in cash transactions or accessing their accounts to handle transactions.
It's extremely secure and empowers peer-to-peer payment gateway framework, making it a preferred choice for iOS users. While it has been around for some time, at any time and from anywhere, 2020 will see it pushing portable commerce with safe payments.
Enterprise mobility will turn towards iOS
For many years, companies have adopted business mobility as part of their life because these devices improve profitability, reduce costs, and empower workers with connectivity and collaboration.

As these apps are quickly becoming commonplace, business automation will be tilting towards the iOS platform in the coming year. Furthermore, the platform promises improved user experience, high efficiency, and enhanced security.
If you want your iOS app to stand apart, a chatbot feature is something that it simply must-have. These are virtual assistants that communicate with users and provide support and services around the clock. Clearly, this is something that will make your customers more impressed and make them prefer your company over the others.
It's now time to hire iPhone app developers to develop a chatbot-powered app for your business or integrate it into an existing one.
Big Data will be larger than ever
Another phenomenon that will make it bigger in the iOS app creation environment in 2020 is the adoption of Big Data. Businesses will want applications that are capable of capturing user data that can provide actionable insights for them. As every decision is going to be data-driven in the future, the integration of Big Data into business apps is the smartest thing that the organization can employ.
Security will be a major concern
This is a trend that has always been there and will always be available in the future as well as focusing on app security. Although Apple is acknowledged for its embedded features that ensure full app security, developers will still go the extra mile to make apps safer than ever before. Releasing iOS 13 brings a major step in this direction as developers can now integrate ATS App T.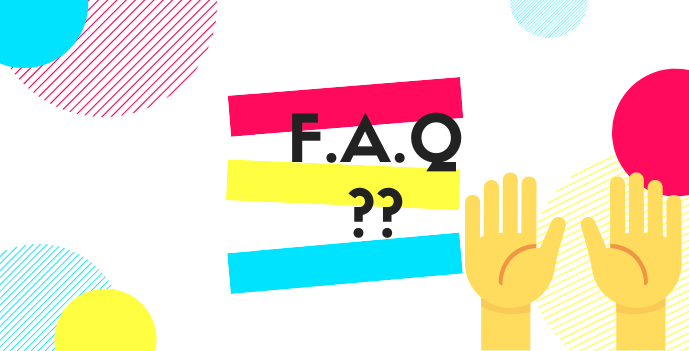 Which coding language is used to develop iOS applications?
Apple's general-purpose, multi-paradigm programming language, Swift is used to develop iOS platform apps. It's intended to work with popular Apple frameworks such as Cocoa and Cocoa Touch. The current trend in the development of iOS apps shows a tilt towards Swift 5.
Final verdict
Considering these innovative trends, which are likely to make it big this year, there are a lot businesses that need to do to get things done. The best way to do that is by working with a professional development company for iPhone applications that has the right level of domain expertise and industry experience.