Ripple is an electronic, distributed network system set up in 2012 to transfer payments. It was launched through blockchain technology in the market to support international payment. The Ripple App's main objective is to securely facilitate the transaction between banks and consumers.
It was developed with the digital age of technology in the current banking system and essentially is widely important for its services.
Ripple's creation is designed to secure efficient transactions for banks making it quicker and more convenient. It is, therefore, a more effective choice for large financial companies to cryptocurrency. Although Ripple is often used to link with XRP cryptocurrency, it is simply a business that most of the XRP run.
The first thing you need to know is that Ripple is both a currency and a platform. The Ripple platform is an open-source protocol designed to make transactions quick and cheap. Unlike Bitcoin, which was never meant to be a simple payment machine, Ripple will definitely rule all international transactions around the world. Good ambition, but who knows? The exchange of currencies can disappear.
Integrated with Ripples ' Blockchain Development platform allows businesses and financial organizations to collaborate with a variety of activities that promote money transfer. The Ripples Blockchain system helps to integrate a banking transaction system for financial firms to reduce costs while using transactions from Cryptocurrency.


What's Ripple XRP?
XRP is a virtual currency used by the Ripple Program to send and receive money. XRP's main goal is to be effective for other people as a mediator - both tokens and order transfers. XRP, the digital asset token, supports other digital funds as a middle channel.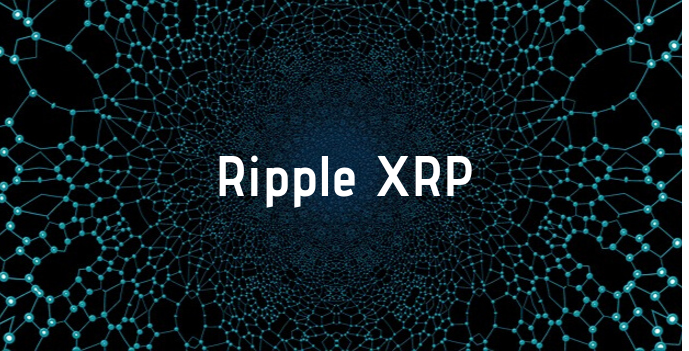 RippleNet is a network of institutional payment providers such as banks and money services companies that use Ripple-developed solutions to provide a friction-free experience for sending money globally.
It does not differentiate between one fiat/cryptocurrency and another, and thus makes it easy to exchange one money for another. Each ecosystem currency has its own gateway.
Why did Ripple work with XRP? Ripple's Inner Working Settlement Solutions for Banking and Financial Organizations would boost cross-border payments for transactions between two participating banks. We use matching banks to channel their payments in fund transactions such as messenger to organize data.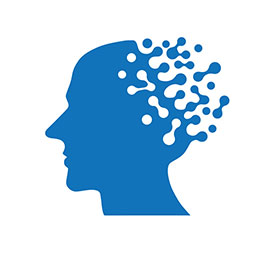 This communication process between banks and the ledger uses the internal protocol to shift the movement of the fund between banks for payment purposes. This exchange kept in the messenger is like an intelligent portal on the transaction level.
XRP is a token used throughout the Ripple Network to represent value transfer. XRP's main objective is to be a mediator for other exchanges-both cryptocurrencies and fiat. A' Joker' is the best way to describe XRP. Not the creepy enemy of Batman, but the card that is like any other card. If you want to exchange dollars for euros, you can use dollars and euros to minimize them.


For example
The one payment is kept at a time through the whole payment process, in which the translation layer parses the message and gathers the information required to trigger the transaction.
James in the U.S. wants to send 500 Euros to Jenny in Germany, the sender meets with the appropriate recipient banks to collect their payment processing fee and total costs. It includes compliance testing and account confirmation, where it verifies that all banks have required information and can pre-validate.
The exchange before moving funds to ensure a high transfer speed manages the flow of funds in the network across these three separate organizations ' private protocol ledger. The originating bank holds the Nostro account with the corresponding bank and the recipient bank uses third-party liquidity provider to connect to the corresponding bank to start the settlement process.
Ripple manages the settlement process and maintains the funds across all three ledgers and produces cryptographic signatures to validate the payment funds committed. After all, these transactions are released through the network of committed parties once the funds have been completed. This form of mechanism does not result in any risk
Payment for payment is either completed or failed. The system provides all stakeholders with full notifications within seconds and offers end-end transparency in transactions. Below are the significant benefits of Ripple. Transactions performed in seconds end-end visibility Increased transfer speeds Administrative cost is low and many more benefits.


How does Ripple benefit the network participants?
In the execution of financial transactions, each participant in the Ripple network viewed as a customer that everyone participates and can form a transaction. These transactions in Ripple are actually related to transactions in Bitcoin, but with some variations.
Originally designed as a day-to-day payment system, Ripple is much simpler than Bitcoin. The payments are much faster & cheaper as the outcomes. Ripple started as an official organization because banks ' main focus is to use it. Therefore, like many other cryptocurrencies, it is not a target for numerous regulatory tests. Ripple has the right to trade with a single minimum fee to any currency or commodity. The most significant exception is that a method of raising liquidity is often created by the Ripple transaction. That means, when banking wants to move the transfer of your fund to your car dealer's club, your bank will want to identify which other banks, organizations, or individuals are linked to the account of the vehicle dealer in the Ripple process.


Final verdict
Ripple provides the concept of transferring money internationally using blockchain control. By engaging in the application of Ripple, the global system, financial systems can make immediate, possible and cost-effective transfers for their customers anywhere in the world. The digital currency XRP can be controlled by banks and payment providers to further minimize their costs and new sales.