In this article, we will be discussing what web design trends are going on nowadays. We will throw some light on the top 5 web design trends that will be changing the look & appearance of web applications in many ways in the coming time.
After looking at different kinds of websites & mobile apps, we can easily come to know that current web design trends are an absolute mixture of the visual side of graphic design and the high-tech side of evolving technology. It can be seen that the technical possibilities seem endless and designers play with extremes, reinvent previous styles, and ceaselessly experiment with new techniques. Some popular styles such as the ever-present minimalism and colorful flat 3D illustrations will not go away anywhere as we've been seeing this for some time now. Let's discuss the top 5 web design trends now:-



People always delight with 3D visuals, this trend had lost its existence but what held this trend back was technology. The technology is now in a place where you can design in 3D through different available software in the market. Interactive 3D graphics & illustrations encourage users to stay longer on your website. In 2020 and in the future, we expect to see more immersive 3D web designs breaking down the boundaries between digital space and reality. Not only for UI perspective, but this is also an advantage for UX as well.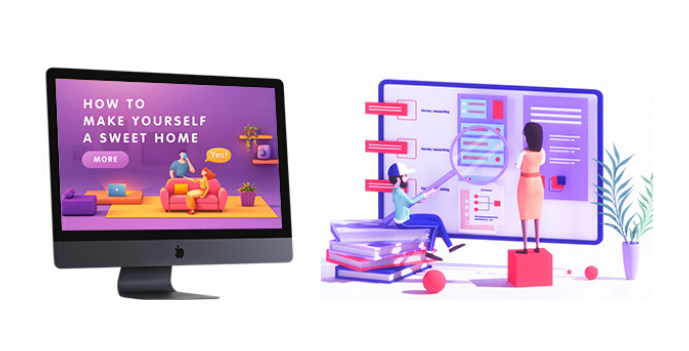 We often see that one of the main trends of the coming time will be dark design, mainly focusing on giving users an option to enable dark themes. Dark mode web designs not only look ultra-modern & eye-catching, but it makes easy to pop colors and design elements.
Actually, dark themes are better for OLED screens saving power and extending screen lifespans. But this utility doesn't stop them from looking good. Dark backgrounds improve the visibility of other accent colors as well. Hence, this trend has been growing its power for some time. We are definitely going to see more & more dark background designs in the future.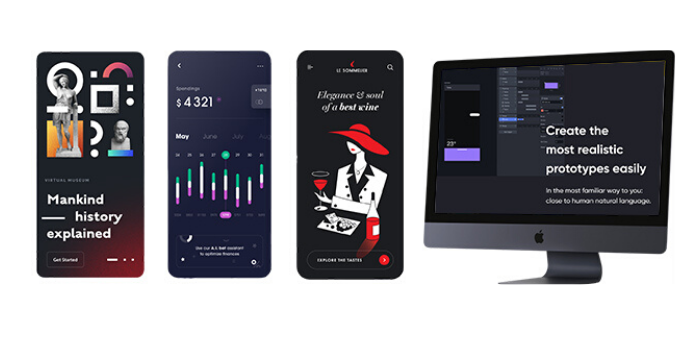 Typography in design is another strong aspect of UI/UX that holds users to stay on your web page since this is the design element that delivers the actual purpose of the website. A design should honor the message that the product's creators want to deliver to their users. Bold typography helps designers to achieve that. Oversized fonts serve a functional purpose they make it easy to read the text. Look at the following examples that convey how powerful a bold & oversized font can be: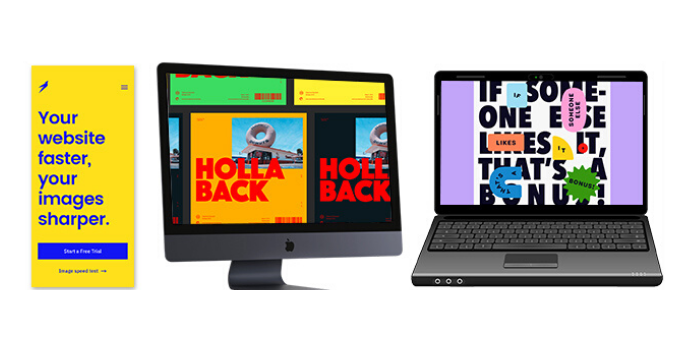 The neuromorphic design actually pretends to extrude from the background, it's a raised shape made from the exact same material as the background. This effect is achieved by playing with two shadows, one at negative values while the other at positive. But for it to work, our background cannot be fully dark or fully light. It needs at least a tiny bit of tint so both dark and light shadows will be visible. These kinds of designs are now playing a vital role in the User Interface. Web designers also think that this trend will get stronger & more effective in 2020 & ahead.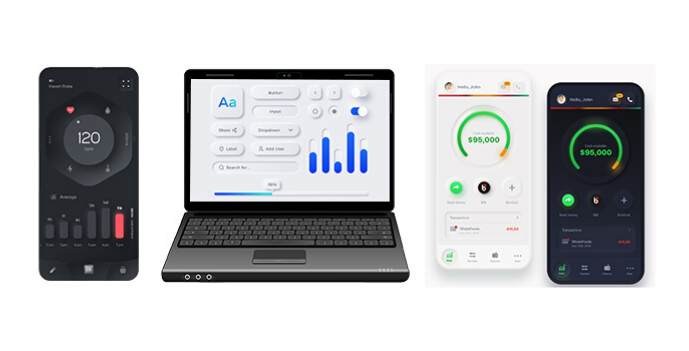 Another best website design inspiration we are seeing is the micro rotating animation trend. These types of animations leave users curious for more because they feel interacting with the screen or interface directly.
Therefore, micro & effective animations are extremely helpful when it comes to guiding users through their interactions with your website. Not only eCommerce companies but other small & medium enterprises are also using micro animations to enhance the user experience and give their customers a taste of what their products are like.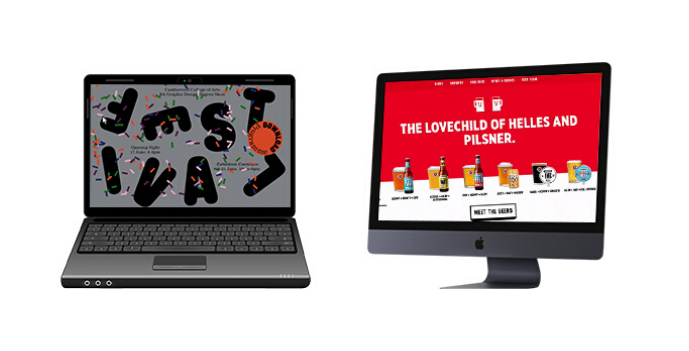 While these web design trends are surely changing the look & style of User Interfaces. The UI designer's job is playing with the shapes, so every time the shape turns out a bit different or new it's bringing a bit of that joy back. This is the constant exploration of designers that make all products look quite different from one another. But this is also to be kept in mind that each new trend comes with caveats and has to be carefully designed to be usable.
Thanks to this multitude of different design trends, movements, and styles it's safe to say that web design in 2020 & coming future will be full of surprises.