People have become very busy in this digital era to take care of their health in a traditional way. It requires extra time to get a doctor's appointment and we have to wait for some time for any testing, wait longer for diagnosis and recommend treatment. The ultimate solution can be found on the gadgets that are usually worn on the body all the time.
Track distinctive medical criteria and assist patients and doctors in a timely manner and experience the effective transmission of information. You can find those technologies as an effective way of conducting business. The healthcare industry is changing in technology. There is no doubt that what we have today in hospitals and clinics will be unrecognizable from what used to be decades before. Keeping pace with the change is therefore essential.
Wearable technology endorsement in healthcare has proven to be a backbone medical industry to enhance the reliability and treatment dimension. Sensor-enabled wearable gadgets such as smart wristbands, shoes, headbands, neckbands, belts, etc. are ready to effectively assemble raw data. This data is then used for software application analysis.


Effects of wearable healthcare devices
Wearable Devices have a great impact on the Healthcare Industry. These wearable gadgets are primarily used to track critical signs of a wearer or information and area related to health and wellness. With the invasion of innovation, the medicinal industry is experiencing an advanced uprising performance.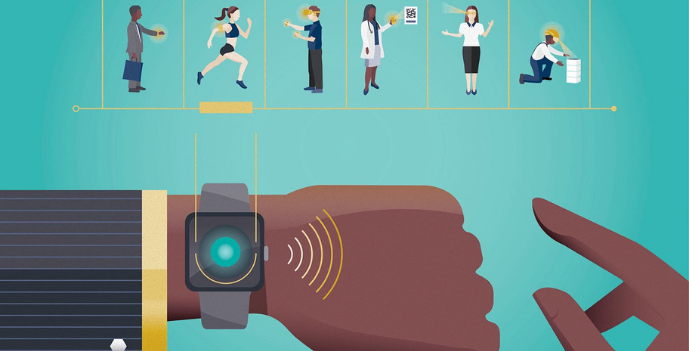 Wearable devices equipped with artificial intelligence and big data provide an important medical opportunity with a focus on accurate diagnosis, treatment, critical analysis, and anticipation. Wearable healthcare-related gadgets provide experts as well as patients with numerous advantages. The design of wearables in low-priced fitness took place in its developmental years.


Wearable technology advantages for patients
The incorporation of "wearable technology" in medical applications has brought clinical services to the next level and allows patients to take advantage of the benefits.
The real benefits of wearable technology are that it makes it convenient for clinicians with regard to proper documentation, preservation of patient records in-application, and more.
It empowers the tracking of some basic details and then transmits information for the empowerment of remote monitoring to the healthcare service provider.
Such systems can provide significant updates and cautions and improve the level of reliability to progress.
Using wearable devices, patients who are at home and face significant disease may benefit from emergency treatment.


Factors boosting medical wearables healthcare providers'
Reputation faces tons of challenges in treating chronic disease, despite the fact that they invest a large number of dollars on it. Chronic conditions such as diabetes asthma, heart disease, etc. Regularly requires higher compliance and monitoring costs are also high.
A growing number of smartphones
Integrating sensors into consumer devices
An increasingly open approach to accessing medical support
More incentives and independence
Improved health and fitness awareness
Involving large companies, such as Apple, Google and Microsoft Factors
Preventing the Implementation of Wearable
High Expense Private information security issues


Types of wearable devices
The anticipated size of the international wearable device market in the healthcare sector is expected to grow to around US$ 5 billion globally. Smart Glasses Smart Camera Fitness Trackers Smart Clothing Sensors are some of the devices used.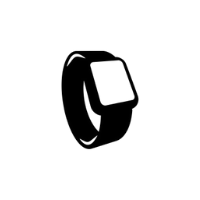 Five Healthcare Trends Wearables- The same as smartwatches, continuous glucose monitoring devices, solid bandages, and heart bands, and wearable defibrillators- to give some examples- will later be vital applications for the healthcare sector.


Five healthcare trends wearables
The same as smartwatches, continuous glucose monitoring devices, solid bandages, and heart bands, and wearable defibrillators are some of the examples which will later be vital applications for the healthcare sector.
Wearable devices would be revolutionary, allowing both patients and clinicians to solve some of the conventional healthcare constraints. While these gadgets do not completely replace normal or current healthcare delivery or tracking methods, it is possible that wearables warn the patient or help medical experts track their patients remotely.
Medicinal care agencies, including patients, can also benefit from using wearables. The technology encourages them in the following ways to raise the level of health service. The sector does not remain in place, and there may be different developments in medicinal wearables.


Variety of devices
Smartwatches and trackers, usually worn on the wrist, and Google glass wore with regular eyeglasses, get the most wearable designers attention. In addition, few mobile implants (e.g. cardiac) are becoming popular. Although the potential for advancement is enormous, devices for other body parts are slacking.
From now on, the trend is to develop more devices for various parts of the body, thereby increasing the reach of medical wearables. Using hearing aids, smart helmets, smart clothes, eyewear, shoes, skin patches, implantable sensors and many more, a person will almost certainly monitor their health and display their fitness since tipping to toe.


Wearable apps get smarter with VR, AR, AI
Wearable healthcare mobile app development keeps pace with current progress. A growing number of applications are made with the use of virtual reality, augmented computing, machine learning, and artificial intelligence and procedures.
Another type of software becomes more knowledgeable and replaces a lot of human work. For example, physicians get ready-made reports from Artificial Intelligence measurements, so they don't need to waste time and energy in studying or reading papers. It helps them to concentrate on patient treatment. Specialists can use VR goggles when working to see X-rays and never leave the room.


Devices get smaller wearables
Some wearables have been structured in such a way that they can be worn as accessories and on different parts of the body. Others have turned out to be tiny to the extent that they are virtually invisible under your clothing or even on your skin.
This trend's main goal is to make devices increasingly portable and lightweight, and thus flexible and fair for each individual desire.


Personalization of patient-doctor model
Today patients do not have enough time to get sick or spend on unnecessary services but should be treated exclusively. Wearables make this possible. Huge volumes of data collected by body sensors help to personalize the healthcare experience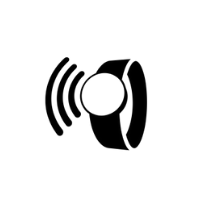 Eventually, each client will be handled on the basis of personal data and symptoms rather than as suggested by the average-dependent medical models. The way specialists interact with their patients is shifting from uncertainty to personalization. Patient information will be even more accessible, allowing clinicians to find the right information.


Final verdict
Wearable technology advances have reclassified the smart medical services system provided these days. For both patients and professionals, the benefits of Wearables prompted the company to embrace it wholeheartedly. The demand for prominent wearable is not unexpected.

It increases the mobile applications ' interest in actually embracing such devices. Business analysts anticipate faster a broad acceptance of wearable technology in healthcare, as it will certainly bring about positive changes.
Wearables help prevent and track illnesses, offer input in real-time, remind patients to take medications, and help them stick to a planned plan. It is possible that in the near future we will most likely buy in drugstores biosensors and medical wearables.