Restaurant and restaurant companies are among the first to grow and expand in the hospitality industry. With an enhanced demand for healthy eating, more and more restaurants are coming up every day. Customers have found more convenient methods to discover the finest cuisine, which has led to the growth of applications for restaurant finder.
Zomato and Swiggy were at the core of assisting clients to find restaurants, ordering their finest meals and delivering them at their doorstep. Because of their high-quality characteristics, these applications have been able to satisfy user expectations in every manner. By creating an app like Zomato and Swiggy, you can also take advantage of this demand for restaurant finder applications.
This app development information will show the features to be included in your iOS app development in order to assist you to create a successful app. It will also address some of the variables that will determine your food distribution app's development price.
Components of App Development
All the food supply category applications have four primary parts. These categories include the restaurant side, admin side, customer side, and delivery side. These four components work together to allow the app to function as one.
Customer Side
The customer's side is actually what customers see when they log into the app on their computer. This involves finding restaurants, ordering food, booking, paying for reviews and leaving. That's what makes your app or breaks it.
You can have the entire background process well in place and well oiled, but if you can't present your concept to the customer in a good way, it can be a very heavy job to acquire and retain customers. Your customer-side app should have features that make life simple for your customers.
It should be designed for velocity, a slick user interface must be in a location, a strong safety standard must be in location and, most importantly, a payment portal must be incorporated into the app.
Secure

Search filter

Notifications

Check order

Push Notifications

Payments and checkouts

Nearby Restaurants

Dedicated Customer dashboard

Registration through email

Features for Seller

Social Media sign-ups and logins

Search Restaurant options based on names, cuisines, nearby restaurants, and locations.

Personalized dashboard

Call feature for restaurant and even delivery experts

Showcasing veg or non-veg options

Tracking the food and delivery professionals

Review and rating the restaurant as well as the delivery team

Various payment options such as digital wallets, COD, debit cards, and credit cards.

Integrating social media accounts for better delivery and flow
Delivery boy app
The delivery expert guarantees that the ordered food is delivered easily. The shipping login allows all customer orders to be tracked by the shipment. It includes several extra characteristics;
Check orders
This enables the delivery expert to check all current orders and their shipping time. It also involves all orders that have been finished and pending. This facilitates adequate planning.
Accept or reject orders
This characteristic is crucial in order for the delivery expert to acknowledge the orders that may compete. In addition, the delivery may reject orders that cannot be finished in the event of emergencies or orders placed in the past.
Delivery history
This enables all finished orders to be tracked by the delivery individual for a specified time period. It can be after a week or even a month.
Call to Customers
This function enables the delivery expert to call the client and get information on shipment if they are left out or if they are not sufficiently evident. These details may be an email or any other data.
Geolocation
All delivery expert applications need a Geolocation function to allow them to track their location for delivery. The E-sign page enables clients to sign in order to verify receipt of their order.
Registration of every delivery professional
Personal profile of the delivery expert
Order management that normally includes receiving, approving, rejecting the orders, the order pickup, and drop locations, order size, etc.
GPS system in order to locate the pickup and drop locations
Updating the status of the order delivery which will be shared to you, the restaurant owner, and most importantly, the customer
Restaurant Side
The user side of the restaurant is what restaurant managers see when logging into the app. Some of the characteristics they see include applications and client profiles. The majority of app characteristics are shared by clients and restaurant owners in most food distribution applications.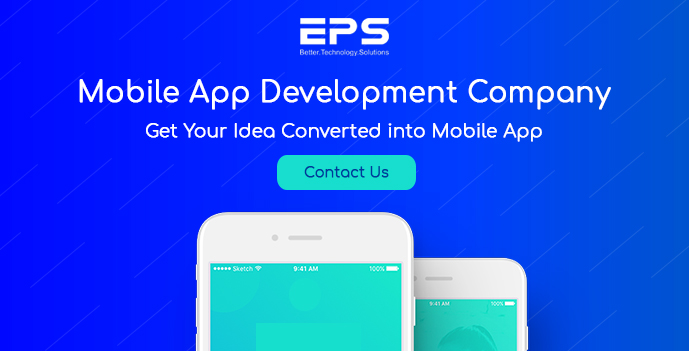 Features for the restaurant side
Let's look at what your customers and partners should expect from your On-Demand Food Delivery App :
Owner / Restaurant Dashboard:
You will have to develop a dashboard where your partner restaurants can see their orders, update their details regarding menu, prices or offers. This dashboard will basically serve as the single point source of interaction between your customers, your app and the restaurant concerned.
Mobile App Features for the Restaurant Owner

Admin Dashboard
Registration
Content management such as restaurant info, photos, menu, opening and closing time and many more.
Order management that includes receiving orders, processing orders, and tracking the orders & receiving the payments once the consumer receives the order
Admin side
Finally, the admin panel is used to handle the application as a whole, including all the user's operations.
Key factors that determine the cost of restaurant mobile app
App design
Zomato and Swiggy applications have an easy-to-use and user-friendly interface design. This makes them attract more customers and maintain them. Choosing a good app development company that utilizes sophisticated instruments to assist you to develop an excellent app design is a good thing.
App size
This is the number of features you are going to include in your app. The more features your app will have, the larger it will be to prevent incorporating many unnecessary components to begin with a minimal viable product. An MVP has few characteristics that will allow you to add more characteristics after launching the app on the market later based on user preferences.
App development team
The sum you pay to developers will also be included in your app development price. This price differs from place to place. The development team will be made up of project managers, UX / UI designers, platform developers, web developers, and testers. Choosing an app development business that suits your budget is crucial.
Platform
Consider designing an app that can be used across various platforms to produce an app with a competitive benefit. Compared to selecting one platform, this is however costly. Android, 05 and windows are among the major systems. Compared to iOS devices, apps created for Android devices are cheaper.
Of course, this estimate will rely on the above variables. The better you want your app to be, the higher the price of developing the app.