EPixelSoft's remarkable web development solutions and on-time services earn a record-breaking position at GoodFirms, which is a prominent B2B research and review platform.

About EPixelSoft
EPixelSoft is a visionary idea of a vibrant entrepreneur who has taken the organization to the next level. The firm started operating in 2011, and since then, it is helping several small scale, mid-size, and well-established agencies with smart IT solutions. Some of the service offerings by EPixelSoft includes iOS Android app development, web designing and development, eCommerce development, and digital marketing services.
The agency has a strong root in understanding the clients' requirements, and deliver services, which inflate their expectations. The team also masters in delivering customized projects and is always ready to take up challenging tasks.
For constantly matching the client's goals, EPixelSoft is always ready and thus, GoodFirms recently evaluated the services of such a vibrant organization using a pre-defined set of research attributes.
GoodFirms Research Process
GoodFirms is an unbiased B2B research platform, which evaluates and recognizes the top-performing companies and ranks them as per their overall feat. For this, GoodFirms has a team of highly experienced Research Analysts who use three parameters to position a company - Quality, Reliability, and Ability.
Using these attributes, GoodFirms researchers minutely evaluated the services of EPixelSoft. Below is the detailed research analysis.

EPixelSoft's Mobile App Development Services
EPixelSoft is a brand known for its out-of-the-box mobile apps, which the firm develops with a lot of zeal. The agency is rich with experienced developers having a strong hand in application development. The appealing apps developed by EPixelSoft are flourishing in the Android Play Store and iOS App Store.

Not only this, but the agency also uses Android SDK application platforms which ensures that they deliver remarkable mobile apps. Moreover, the agency has developed apps for various industries including Advertising and marketing, eCommerce, and travel industries.
Looking at the significant process EPixelSoft follows, it will soon prosper as the most innovative, creative, and responsive mobile app development company at GoodFirms.
Further, the analyst also evaluated other services of EPixelSoft and found that the agency does wonder in offering commendable web development and digital marketing services.


EPixelSoft's Web Development Services
During the research, GoodFirms also found that EPixelSoft's employs an extraordinary web development process that focuses on the clients' ultimate business requirements.
In addition, the firm understands that every business model is unique, and thus the developers at EPixelSoft ensure that the website should clearly represent the brand. Looking at the commendable web development service offering of EPixeSoftl, GoodFirms acknowledged the team among the top web developers in Atlanta.


EPixelSoft's Digital Marketing Services
EPixelSoft's passionate digital marketers are skilled in offering admirable online marketing services to its users. The firm's digital head team comprises of proficient SEO experts, Content writers, PPC ad managers, and social media marketers. The team feels pride in improving the online presence of its clients by offering robust digital solutions.
The firm's PPC heads work on identifying meaningful keywords, design an enticing ad, and float it by keeping in mind the client's budget. In addition, the team helps the clients in generating and managing leads along with handling their social media platforms to boost engagement.


A client of EPixelSoft reviews digital marketing services at GoodFirms:


Such extraordinary reviews and excellent digital marketing service offerings will shortly lead EPixelSoft in the list of best digital marketing agencies at GoodFirms.


About GoodFirms
GoodFirms is a maverick B2B research and review firm that aligns its efforts with finding the top web design and development companies delivering unparalleled services to its clients. GoodFirms' extensive research process ranks the companies, boosts their online reputation and helps service seekers pick the right technology partner that meets their business needs.
About the Author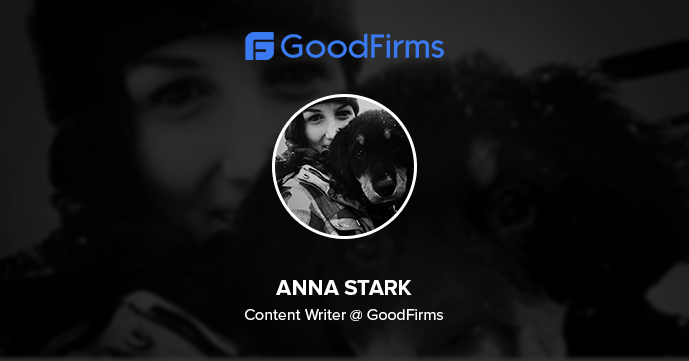 Anna Stark is presently working as a Content Writer with GoodFirms - Washington D.C. based B2B Research Company, which bridges the gap between service seekers and service providers. Anna's current role lingers her to shape every company's performance and critical attributes into words. She firmly believes in the magic of words and equips new strategies that work, always in with ideas, something new to carve, and something original to decorate the firm's identity.